🎤2024/01/14 Join us for the 52nd Annual Japanese Immunology Society Meeting. More informationis here.
🧿2023/10/11 Join us for the Turkish Immunology Society Meeting. More information is here.
✨2023/09/03 Join us for the 21st Awaji International Forum on Infection and Immunity at Karuizawa!
More information about the exciting talks and speakers and registration here.

🎤2023/07/21Please send us email to join Prof. Richard Culleton and Prof. Julius Hafalla's seminars.
✨2023/02/08 Join us for International Joint Usage/Research Center-Young Researchers Symposium
More information and registration here.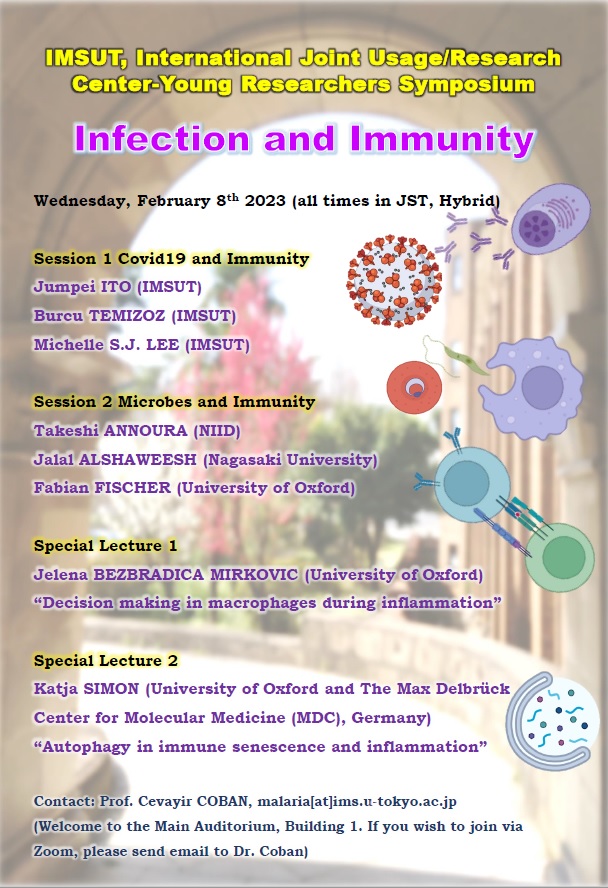 🐇2023/01/16 Why can 3rd mRNA vaccination induce Omicron-neutralizing antibodies? -Contribution of antibody feedback to memory B cell selection-
Please join us for Prof. Takeshi Inoue seminar. Register from here.Or, send e-mail to malaria|at|ims.u-tokyo.ac.jp.
🎅2022/12/07 Please join us at Kumamoto for the 51th Annual Meeting of Japanese Society of Immunology! Don't miss out 2 oral presentations and visit our 2 posters!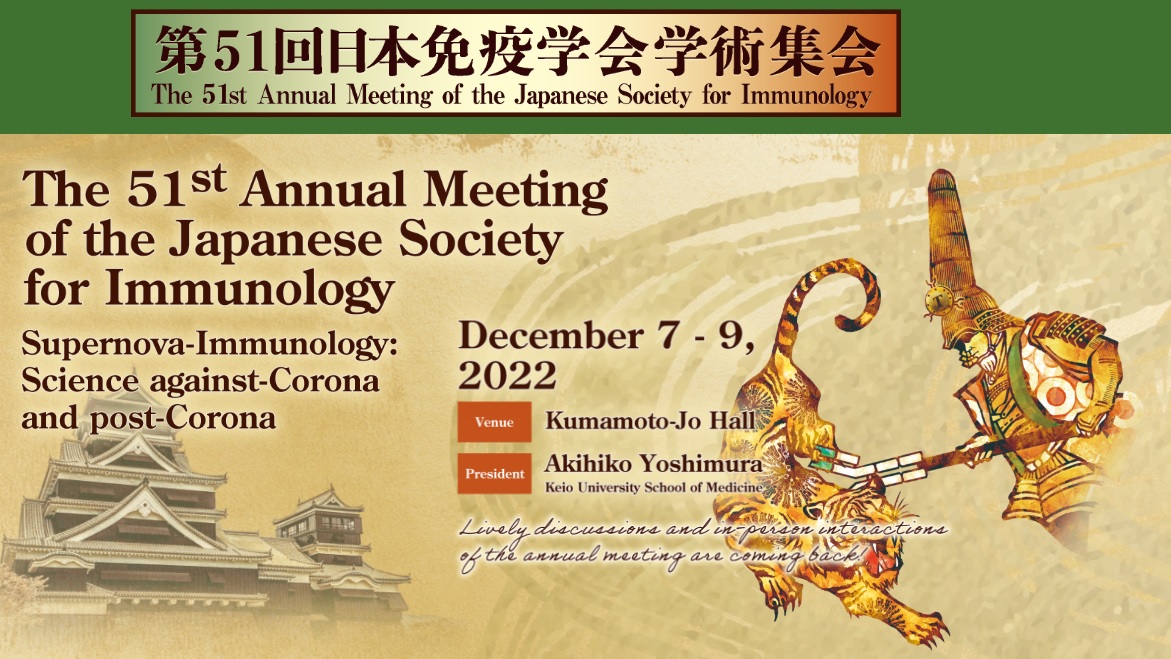 🍂2022/11/01-02 Join us at PASTEUR JAPAN 2022 SYMPOSIUM: FRANCE-JAPAN COOPERATION ON HEALTH - OUTBREAK RESPONSE AND PANDEMIC PREPAREDNESS -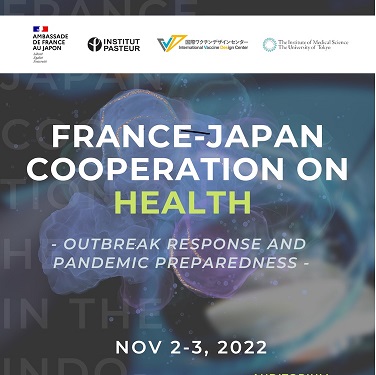 🎃2022/10/20-22 Join us at the 5th International Molecular Immunology and Immunogenetics Congress (MIMIC-V)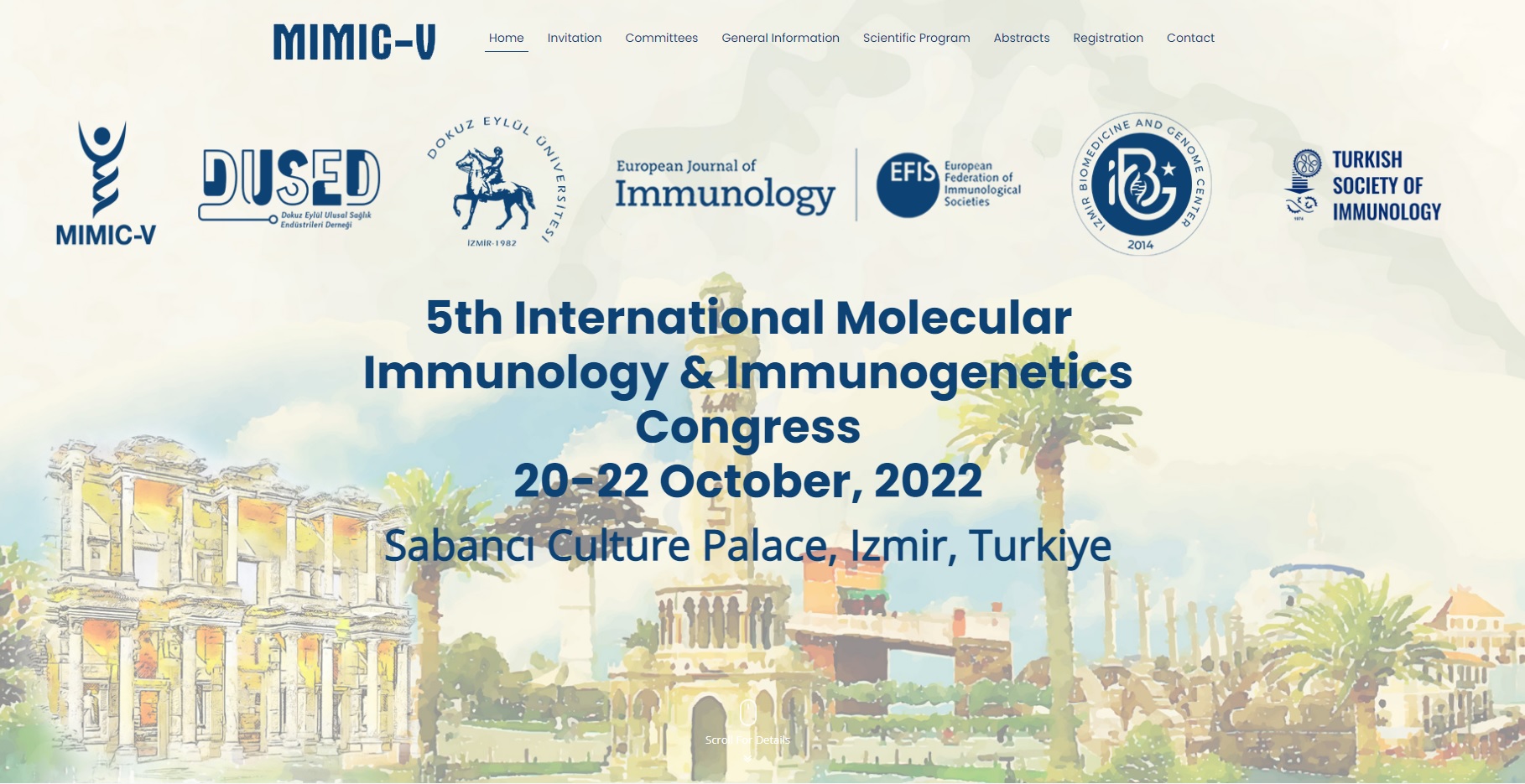 🎃2022/10/13-14 Join us at 創薬薬理フォーラム第30 回シンポジウム