The Medical Science Museum is temporarily closed from Tuesday, April 7 until further notice to prevent the spread of the novel coronavirus.
We apologise for any inconvenience this may cause. Thank you for your support and understanding.


The Medical Science Museum preserves and introduces to the public the valuable historical materials of the Institute of Medical Science (IMS), the University of Tokyo.Founded by Dr. Shibasaburo Kitasato in 1892 as the Institute of Infectious Diseases (IID), for more than half a century following its inception the institute served as a key player in infectious disease research in Japan.

The IID at the time not only acted as the largest manufacturer of bacteriological products such as vaccines and antiserums, but also became involved in all aspects of research and medical care related to infectious disease: educating doctors and public sanitation officials on matters related to infectious disease, evaluating/approving bacteriological products, and so on.

With the ongoing development of antibiotics and improvements in public sanitation, the importance of infectious disease research receded, and the IID was reborn as the Institute of The Medical Science with its focus reset to cutting-edge research into medical science in 1967.

And today, with the aim of clarifying the principles of infectious diseases, cancer and other specified diseases, and establishing practical treatments based on such insights, the institute carries out research and development in the most advanced areas of medicine such as genomic medicine and gene and cell therapies.

Surrounded by greenery, the museum beckons with its contrasting facets: a brick-style wing evoking a stable from the era of the IID and a glass-paneled wing heralding the future. Please contemplate the past and future of medical science during your visit.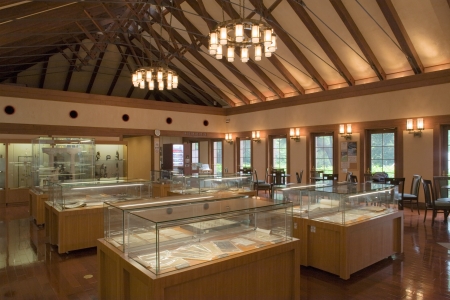 Information for Use
Opening hours
10:00~13:00、14:00~17:00

​Closed days

・Sundays ・During the summer break
・New Year holidays (December 28-January 4)
・The museum may be closed temporarily.
 Please contact the following phone before visiting.
・Tel:+81-(0)3-5449-5470 (direct)
Dr. Shibasaburo Kitasato Founding Dean of the Institute for Infectious Diseases September, 1910 (Meiji period) Preserved in the Medical Science Museum of the Institute of Medical Science,
The University of Tokyo.