Radiological service


All CT, MRI, nuclear medicine and angiography examinations are referred by physicians and conducted at our department. All diagnosis reports are created by radiologists.

With picture archiving and communication system(PACS), all radiological diagnosis is performed electronically.

Using multi-slice scanner with high spatial and temporal resolution capabilities, most X-ray CT examinations finish within a few minutes. Multiplanner reconstruction images and 3-D images, created via high speed imaging workstation, are also available.

For MRI, 3T scanner has been installed. The latest pulse sequence is available and updated periodically in our department. Because of unique feature of the research hospital, we experience a variety of neurological infectious diseases.

Hybrid SPECT-CT has been installed for nuclear medicine examination. Various oncological and functional studies, including FDG study, can be performed.

According to the requests of physicians, angiography, such as preoperative mapping and trans arterial embolization, is performed occasionally.

Radiation therapy is performed on malignant tumors as palliative or radical therapy. Due to an unique aspect of the research hospital, total body irradiation for bone marrow or cord blood transplantation are also performed.
---
Main equipments
320-slice multidetector CT (TOSHIBA Aquellion One)
3T super-conducting magnet MRI system (Siemens MAGNETOM Skyra 3T)
Medical imaging workstations(ZIO Ziostation2 , GE Advantage Workstations and Aze Virtual Place)
Hybrid SPECT-CT scanner (GE Infinia VC Hawkeye)
Angiography system (Phillips Integris)
Plain X-ray system
Fluoroscopy system
Liniac system (Elekta Precise Treatment System)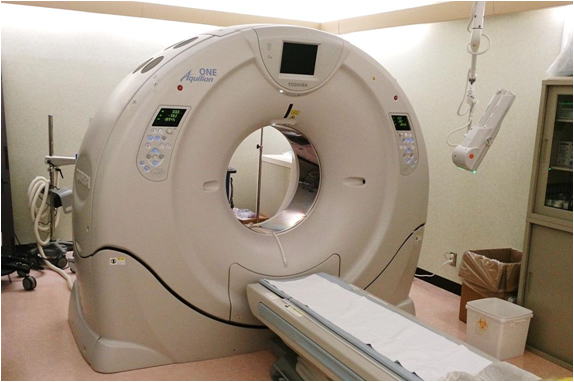 320-slice multidetector CT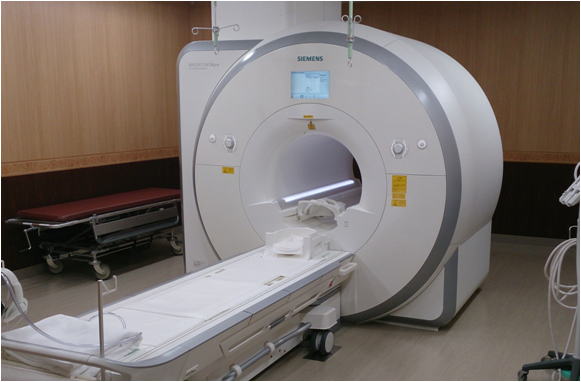 3T MRI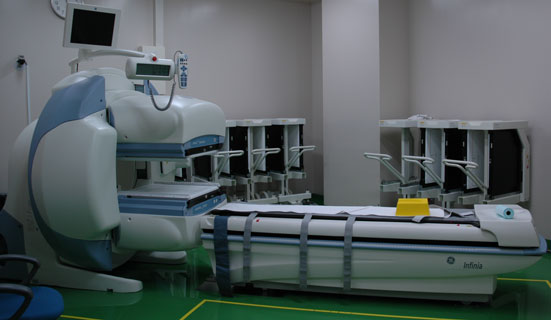 Hybrid SPECT-CT scanner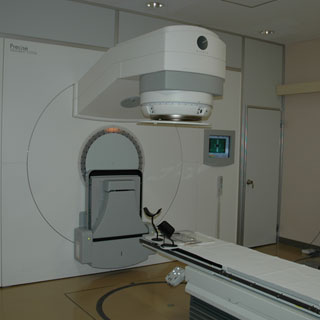 Liniac system




---
(C) Deptartment of Radiology, IMSUT, all rights reserved.